2013
08.24
Do You need heat sinks for the Pi?
Short answer would be: no, you don't.
Long answer would be: Depends what you are doing with it.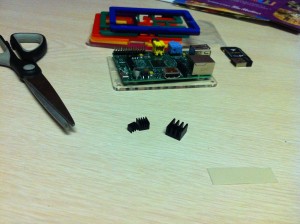 My first Pi project was a media player and the Pi handles this incredibly without the need for overclocking and the temperature remains within an acceptable level. For the purpose of a media server I would have to say no you do not need heat sinks.
I had an idea lurking around in my head to try the Pi for arcade emulation and emulation needs more juice. In this use case I intended to get a second SD card, try some emulators and play some games to test the waters. For this test I also planned to over clock so if you intend to use your Pi in this manner then I would say yes.
I went around looking for heat sinks and what people recommended and I came across a kit that came with 3 small heat sinks and thermal paper to attach them to the Pi. It took about a week or so for the package to arrive and it was pretty plane, a small baggy containing 3 small heat sinks and a sheet of thermal paper.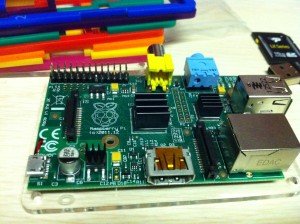 I took the case off my Pi and cut appropriate sized squares of thermal paper for the heat sinks and began to apply them to the Pi. Once I was done I was impressed by the improved appearance. I know it sounds silly but the Pi did look cooler with the heat sinks on. You can even see them through my Pi bow case.
So after the heat sinks were attached I tested the Pi. The heat sinks provided about a 20 degree difference. I have experienced no issues going up to 950Mhz with my Pi. Some may also say you can do that without the sinks but when it comes to over clocking I'd rather err on the side of not constantly replacing cooked Pi's.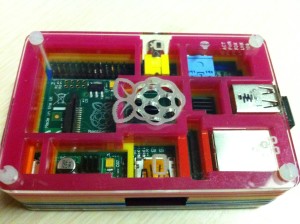 Facebook Comments