2010
08.26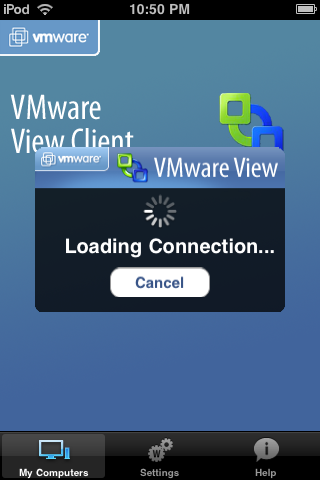 WSYE Pocket Cloud is an application for iOS which doubles as a generic RDP client and also as a VMware View Client. My personal interest in the application is for the latter as I have a View environment for work and being able to connect to it from any device on the go is quite convenient. This application used to sell for a hefty $49.99 on the app store but recently it has been on sale for $15.99 so I had to take the opportunity to purchase it before the price goes back up. Now on my iPod touch this is a wee bit impractical but my intention is to eventually have an iPad and on that device this is a very effective remote desktop tool so taking advantage of the purchase now was worth while.
What I like: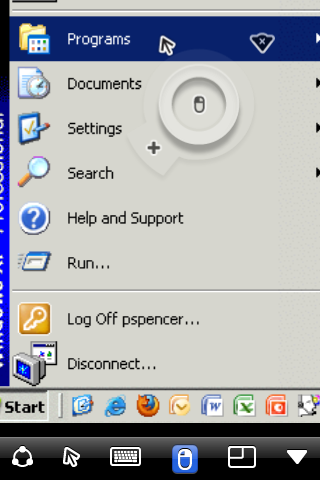 Doubles as View client and a basic RDP client so I can connect to my work environment and other windows systems
When connecting to a view environment it automatically asks for my RSA secureID so I don't have to keep logging into VPN on my iPod
Supports a staticmouse that you can drag around for better drag/drop and copy paste can be much more helpful that other clients which usually just have touch mouse interaction
Zoom in/out support, the x can be a bitch to hit sometimes
Dislike:
No PCoIP, RDP is great and all but PCoIP is far superior in terms of speed and bandwidth
If you use VMware View or if you just need a very good RDP client take advantage of the sale while it lasts this is a very stable and robust application.
Facebook Comments